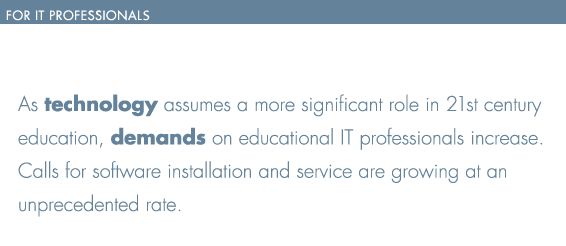 Tandberg Educational is tuned into the challenges facing today's IT professionals. The primary focus of our installation, support and HelpDesk suite of services is to reduce any impact on your day to day operations. End users are offered their own training and support thus reducing the number of calls to you. You remain in control while we eliminate headaches.
GET STARTED! Call (800) 367-1137 ext. 700 or email

with any specific technology requirements, one of our Solutions Specialists will be able to assist you.